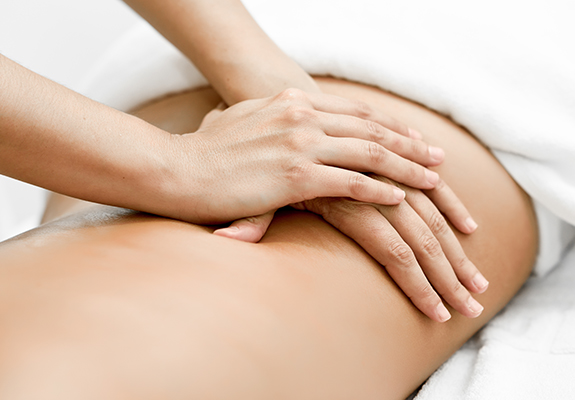 Today I had a myofascial release massage with Martin at The Massage Spa whereby he worked on some deep scars I have on my back following an operation. The idea is to release the adhesions formed by the scar tissue and creating more movement instead of tightness that I feel around my back. It was amazing and after one session I can feel a difference and will have more of these massages
I also got to be the first client to try out his new whole body hot water bottle!! On top of the massage table was a warm water-filled layer – it was fantastic – and the closest thing I've tried to a water bed!! It was so relaxing and an absolute must try for anyone having any kind of massage, whether it be remedial or other. Do try it, you'll literally be floating!!!! Thank you Martin
I would like to express my gratitude to Martin and the team who over the years have provided an excellent service. When I have experienced problems with my knees and back, Martin and the team have always gone out of their way to assist me – and the business offers an amazing customer service experience.
Every member of staff in the business is polite, courteous and friendly. Martin is attentive and listens to my concerns regarding my knees and provides constructive advice assisting with the rehabilitation. Without this assistance, I would have stopped going to the gym etc. It is due to Martin that I have been able to continue my fitness programme and aspire to reach certain fitness goals. Whether you have problems with your knees, back etc or simply would like a massage, Martin will always listen, understand and go out of his way to provide the best service. I couldn't ask for a better service and would recommend attending The Massage Spa to all.
I've had massages around the world of varying quality.  The best, in Southern India, were, I thought, unbeatable.  That is until I went to Martin Parkes at The Massage Spa in Chesham.  I'd say he's now top of my world list – and I don't have to go through Heathrow to see him.
He's exceptionally well qualified, naturally kind and eminently professional.  He is also, how shall I put it, substantial.  He can be as light in his touch as a butterfly but as weighty as a sumo wrestler where muscles and joints cry out for relief.
He also looks after a client's particular needs. Knowing that I have trouble breathing when prone, for example, he arranges for eucalyptus oil to be diffused in the room.
I've been going regularly to Martin for the last three years.  I opt for 90 minute sessions which gives him time to attend to all my various aches and pains and to prevent others.
Now in my eighties I attribute my longevity and nimbleness to my wife's great care and Martin's supreme skills.
At the beginning of each session I share how I am feeling internally and externally, and we decide how to focus the session.  There are a variety of techniques that can be used alongside massage and advice on exercise that have significantly helped me with long-standing structural and postural issues.  I always come out feeling deeply relaxed. I really recommend The Massage Spa.
Magda is a fine addition to your team.  Intelligent, caring, professional and well trained by your good self.  She's a fine example of 'pure' massage and I can well understand that both men and women will value her.
Fantastic treatment feel amazing afterwards and a really great service. Thank you
Martin is very thorough, and leaves me feeling ready to tackle the world. I would highly recommend him.
A big THANK YOU to Martin for his very effective sports massage, it has speeded my recovery from a back operation. Highly recommended!
Friendly, efficient, knowledgeable and professional. In depth knowledge of sports injuries and made a positive impact on a damaged shoulder. Would definitely recommend Martin to treat a sports injury.
Martin is very personable and reliable. The whole experience in his salon is relaxed and enjoyable. Just the place for a pamper session.
Martin Parkes provides a fantastic sports and remedial massage. His knowledge of the field and expertise provide an all together excellent service.